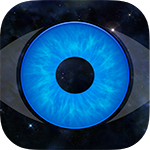 eKeypad Video
eKeypad Video is designed for video surveillance installations. It provides the ability to configure an unlimited number of IP Cameras, Analog to IP encoders, networked DVRs and NVRs.
Over 350 models are supported with more added each day. Devices are grouped into two distinct groups: Tier 1 support and basic support.
Tier 1 supported manufacturers are goverened by enhanced processes that allow us to ensure greater quality and faster support. We leverage strong manufacturer relationships and in-house testing of Tier 1 equipment prior to each release. By ensuring we have testing samples from each manufacturer we are able to perform more extensive positive and negative testing.
Manufacturers with basic support are all verified against remote cameras; however without physical equipment to test against, testing is less extensive and may not be performed for each release.
A full list of supported video products can be found in the downloads section here.
Like all other eKeypad applications, eK Video can be upgraded to provide expanded capabilities.

Download the App