Solutions
The eKeypad family of solutions consists of several individual applications. Each application is designed as a starting point based on the core equipment used in your system. Each application comes with a unique set of built in capabilities.
Adding additional capabilities to eKeypad applications in some cases can be made by purchasing in-application modules.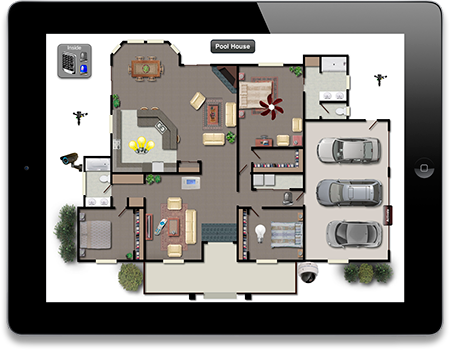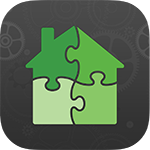 eKeypad Pro
eKeypad Pro is the premier application in the eKeypad family. It has the most robust set of supported equipment and includes the Blueprint module for custom screens as part of the base install. There are no upgrade modules, eK Pro already includes everything.
It includes all of the capabilities necessary to support both simple installs, support systems that grow over time and manage complex solutions that consist of equipment from multiple manufacturers. eKeypad Pro has support for the following:

• Elk M1 Gold Alarm and Automation Panels
• Elk EZ8 Alarm and Automation Panels
• Ness M1 Alarm and Automation Panels
• Universal Devices ISY-99 INSTEON and Z-Wave Controllers
• Universal Devices ISY-994i INSTEON and Z-Wave Controllers
• PCS PIM-IP UPB Lighting Controllers
• Philips Hue LED Lighting
• Russound C-Series Whole House Audio Systems

• IP Video Cameras, Encoders, DVRs and NVRs.*
• Brultech ECM-1240 Energy Monitors
• Bitwise BC4 IR Emitters
• Bitwise BC1 IR Emitters
• Ness Genie IR Emitters
• SnapAV WattBox IP Controllable Power Strips
• Digital Loggers IP Controllable Power Strips
• More Devices are in Development all of the time…
An unlimited number of these devices can be configured in a single instance of eKeypad Pro. The GUI will automatically adapt to accomodate the configured systems both individually and simultaneously using optional consolidated modes.

Download the App